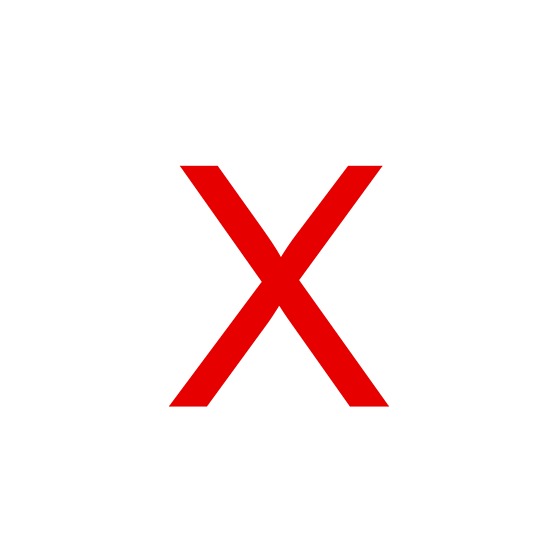 Anne Nuotio
22-25 februari 2018
Vi har äran att välkomna Anne Nuotio. Anne är auktoriserad level 2, hon har praktiserat för Sri K Patthabi Jois, Sharath R Jois och Lino Miele, undervisat Ashtanga yoga i många år. Anne har en enorm erfarenhet och kärlek till Ashtanga yoga traditionen.
Schema
Torsdag 22/2 17:00 – 20:00
Fredag 23/2 17:00 – 20:00
Lördag 24/2 08:00 – 15:00
Söndag 25/2 08:00 – 15:00
Innehåll: ledd + mysore klasser, body work, yoga nidra, yoga filosofi, chanting och sharing. Workshopen kommer hållas på engelska.
Pris: 2800kr
Anmälan: info@yogastallet.se
Workshopen passar dig som är intresserad av yoga och vill lära dig mer.
Annes thoughts about workshops:
I give workshops from a minimum of three days up till one week. My personal preference as a teacher is for workshops of 4-5 days where the first meeting is a sharing and an introduction to the work. My exprience is that a short workshop has a great influence on dissipating the presence of the participants. When the students feel the end is close, they either try to get everything out of the workshop or try give everything they have. When there's more time, students relax and don't try to impress the teacher or themselves. Less there's stress, better it is for the practice and for the well-being of all.
The workshops are moments to get the practice evaluated and corrected and to learn more. Learning can sometimes mean deepening the understanding or the feeling, having insights rather than getting more acrobatic or getting more physical skills. The corrections can be very subtle or there might be no corrections at all. I listen to the energy and work intuitively. Instead of making people ambitious or competitive I see myself like an energy stabilizer. I always work in a peaceful atmosphere. I don't make students to push their limits to the extreme, but prefer learning in awareness and softness which can also be really intense.
The workshops are intensive through the energy exchange. Depending on the attitude of the student, this exchange can be exhaustive or energizing. As I work in the asana practice with my intuition, I follow the energy. If I don't feel the student is receptive, I can't do much. I never force. What is needed that the work can evolve, is mutual trust. Sometimes it's there immediately, no preparation or getting to know each other needed and everything goes in a flow. Sometimes it's not and if the student and the teacher don't have a good communication, then it's maybe better not to work together in the future. It's two people's energy together that brings the magic to the situation. The trust is not a decision or a mental state, it's more about two energies creating naturally a harmonious space.
The workshops are great meetings of human hearts. They are as much a collective experience as they are an individual adventure. As the group energy is formed from the very first moments, it's important that everybody can commit themselves from the begininning to the end. Whatever happens to one of the participants, is felt in the whole group.
You don't have to be in great condition to participate. You can come tired, recovering from a sickness, injured, you can come just as you are!
Anne Nuotio
Daily practice of Ashtanga Yoga since 1995. Student of Sri K Pattabhi Jois, Sharath Rangaswami and Lino Miele. Authorized by Sri K Pattabhi Jois 2002, authorized to teach the Intermediate series by Sharath Rangaswami 2009.
Today, an authorized Ashtanga yoga teacher working all over the world, Anne is also a ReiKi healer, a vital shiatsu body worker, a cranio-sacral practitioner and a passionate amateur dancer of many dance disciplines. Anne is highly estimated for her understanding of delicate emotional and bodily energies and famous for her subtle adjustements in the asana practice. Anne is one of there rare people in the world to practice the 4th series of Ashtanga yoga. Anne has given hundreds of workshops and retreats.
In Ashtanga Yoga Anne has gone far in the very challenging forth series, but she thinks that this is thanks to her tender attitude towards herself and a great understanding how the body works. No pushing, no pressure, but listening to the energy, doing the practice regularly and with devotion.
Her speciality as a teacher is the breath work through which she helps people to breathe more easily, naturally and then with the help of the technique, to strengthen their habitual breathing to get more fresh energy, fresh thoughts and to be naturally positive and spontaneous! Anne links the Mula bandha work to the breathing.
Anne thinks that also all physical practice of yoga has to lead to a more fulfilling and happy life. This can happen when you connect the practice to the ancient yoga wisdom -Yama and Niyama- . This helps you to live in the reality instead of living in your mind.
Anne is interested in the physical, mental, emotional and spiritual layers in human being and is fascinated by how the awareness in all levels can grow through the body's sensitivity and health.
ASHTANGA YOGA FOR A GREATER CAUSE
Work on the soul level with Anne who is a great intuitive! The psychological tensions in the body block the energy. Find the blockages to liberate them.
Make the energy flow again in your whole being! Work with your limits with awareness. Relax and enjoy your practice with Anne.
Anne's work is soul work, deep work, root work and her philosophy is that we need a discipline to be free. She feels everybody can become stronger and happier in order to help others to be happier!
Mer om Anne: http://www.annenuotio.net